Shutterstock is a site that sells royalty-free stock photographs, and I have used their services in the past. They have disability stock photographs, and most of them are great. Here are a few samples.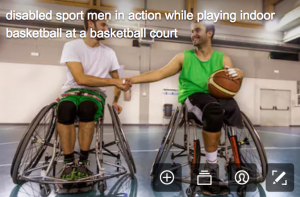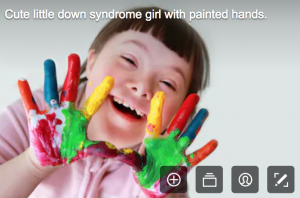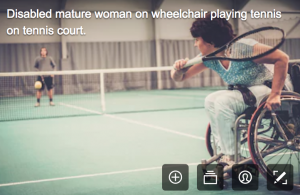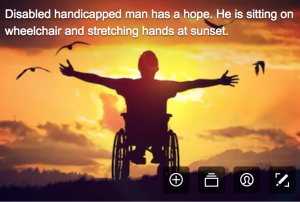 And then I found the following disability stock photographs disturbing, inappropriate, unrealistic and disappointing. Some were stupid. And some I merely didn't understand.
The 'Disabled student desperate and committing suicide'.
Why was this a student? I found the photos disrespectful to people trying to manage with poor mental health.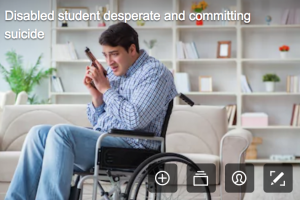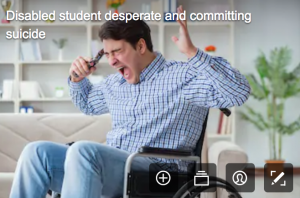 The 'Businessman on wheelchair committing suicide'.
The student got a job and now wears a suit and tie, but still has the same look on his face. Who would actually buy these photos from Shutterstock?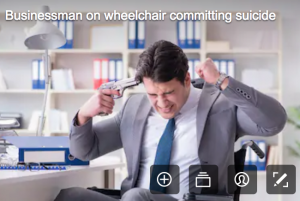 The 'Bandaged businessman worker working in the office doing paperwork'.
The ex-student and now businessman seems to have had an accident that resulted in him being bandaged like a mummy. Or is it Haloween? The description has missed the fact that he is holding a gun pointed to his head, so it should be 'Bandaged businessman worker working in the office doing paperwork and is about to commit suicide via a gun pointed to his head'. I doubt that one customer has purchased this stupid example of disability stock photographs.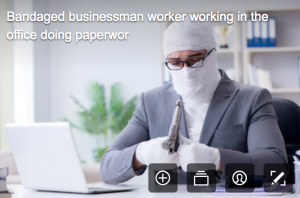 The 'Disabled man on wheelchair having trouble with stairs'.
If you were thinking the photos couldn't get any more stupid, or more inappropriate, you were wrong. The first photo shows the disabled man having issues with stairs, and seriously, no one in a wheelchair would try to manoeuvre their wheelchair up these stairs. Or would they?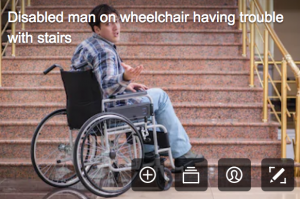 Yes, he did. Miraculously, he managed to climb eight stairs in the process, while simultaneously, folding up the chair. Can someone please buy this photo?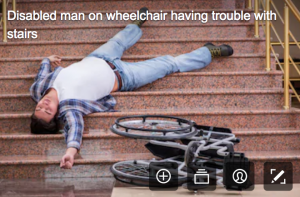 The 'Accessibility concept with wheelchair for disabled"
Apparently, this mountain is not wheelchair accessible.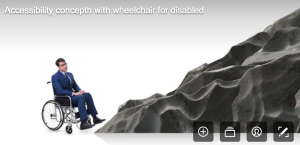 The 'Portrait of person in eyeglasses is disabled, invalid'
When I googled the actor in Glee, the one in the wheelchair, and found out he didn't have a disability, and I was shocked. I stopped watching the show, as he was faking a disability. I felt the same way about this photo. Fake and inappropriate.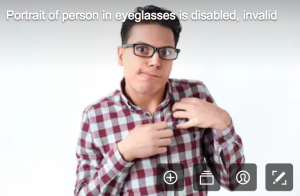 The 'Spider dog, disabled dog'.
I wondered if the dog was faking it, but I think this may be factual. But why 'Spider dog'?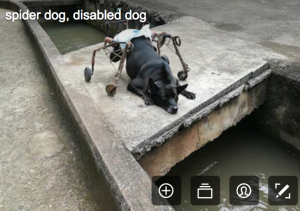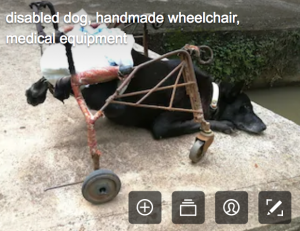 Shutterstock can improve their range of disability stock photographs
I think Shutterstock have an excellent range of disability stock photographs, but many should be removed. Click here to visit the site and view the 'disabled suicide' range of stock photographs.