Joni Eareckson Tada – the accident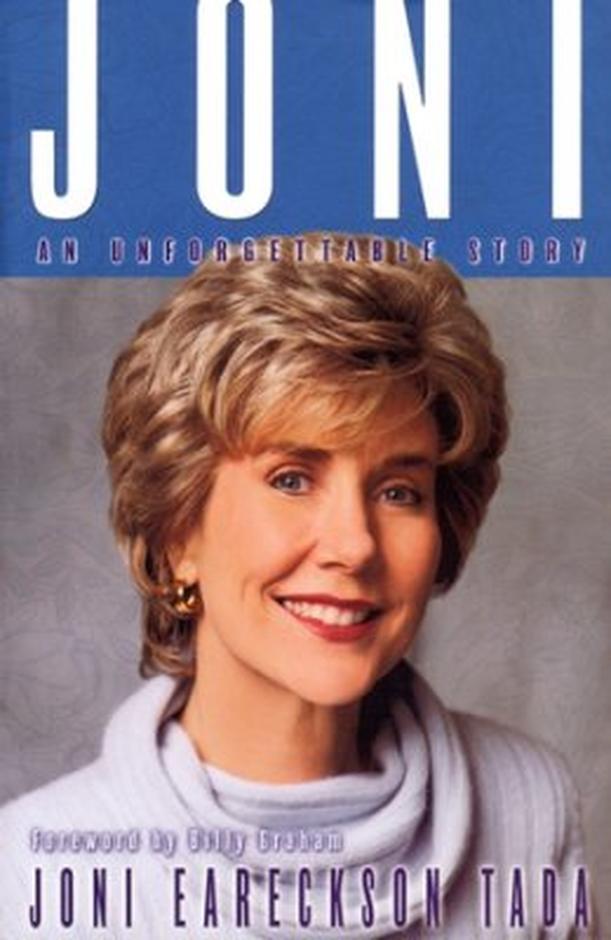 At the age of 18, Joni Eareckson Tada dove into Chesapeake Bay in the USA. She fractured the fourth and fifth cervical levels of her spine. Joni acquired an SCI (Spinal Cord Injury) and was paralysed from the shoulders down. The damage to my spine occurred at chest level, and I have full use of my shoulders, arms and fingers. I cannot imagine what it would be like to receive a higher level injury and be dependant on people for help with almost everything.  There are only a few centimetres between C4/5 and T3/4. 
Joni Eareckson Tada – the struggles
Joni had great difficulty coping with life following her accident and started to doubt her faith. She was angry and had suicidal thoughts. I am unaware of whether Joni mentions how she may have acted on her feelings. How would someone with no movement below their shoulders achieve this?
Joni Eareckson Tada – the changes
Joni began creating artwork that she painted with a brush between her teeth. Also, she wrote over 40 books and is an advocate for people with disabilities.  This is a small sample of what Joni has achieved, and it was a result of her Faith in God. 
Joni Eareckson Tada – God testing her Faith
Joni believes that her accident was a result of God testing her faith, and this is where we differ significantly in our thoughts.  If God was testing my faith by making a tree fall on me, it paints a picture of God who is hateful or vengeful.  I've heard Joni's line of reasoning too often in response to tragic events.  I do not understand how this view of God 'testing our faith' through suffering can bring comfort to those facing difficult situations. Neither can I comprehend how anyone can believe in a God who would act in this way. 
Joni Eareckson Tada – the real reason
There are rules in the physical world, that if ignored, you are subjecting yourself or others to danger.  Joni was careless and injured herself by diving into shallow water. Rather than accepting the consequences of her choices, Joni puts the "blame" on God. Imperfect people given free will from God need to be more careful when making decisions. These people include Joni and the leaders of Cedar College. The tree that fell on me was reported as requiring removal by a specific date. Six months later the tree fell on me. 
Joni Eareckson Tada – giving God a bad reputation
As Christians, if we give God credit for such acts as the diving and tree accidents, God will ask us a few questions when we get to Heaven. 
God " Why are you giving me such a bad reputation?".
Joni Eareckson Tada – the irony
In 2012 my wife left her family. I found around five books written by Joni, and it seems my wife was a fan. It felt ironic that a person who read so many books about disability and Christianity would make certain choices in life. Bad things happen in life. What matters is how you choose to behave later. Joni chooses well, although is a little confused about the nature of God.