Ticketek Accessible Needs Hotline introduction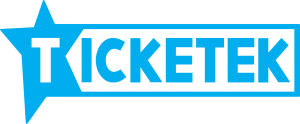 When I last checked the year, it was 2017, and the internet is mature and widely used. Fans use the internet to book seats for concerts and other big events. The exception is people with accessible needs, such as those in wheelchairs. My disability doesn't prevent this from happening, the internet sites are the ones which are not fully functional. As an example, Ticketek does not allow me to book seats online for wheelchair seating.  Neither can I purchase a ticket for my carer via the Companion Card scheme. (People who attend events with me to provide assistance get a free ticket). Instead, I am asked to call the Ticketek Accessible Needs hotline.
My issue with Ticketek Accessible Needs hotline
I recently attempted to purchase tickets to the AFL (Australia Football League) final between my team, the Power, and the Eagles. During the regular season, my friends sit in front of me and I am directly behind them in a wheelchair accessible area. The Port Adelaide Football Club suggested I could book my tickets and my seven friends by calling Ticketek accessible needs hotline. Ticketek sells over 18 million tickets per year in Australia. I had a three-hour window, commencing at 9 am, to purchase the tickets. The phone number was engaged and continued to be engaged.
During this time I monitored the success of other power fans, that didn't need accessible seating, via comments on Facebook. They were booking tickets successfully via the Ticketek online booking system. I logged in and selected seating in order to see what seating was still available. The seats were rapidly being sold. We wanted to sit behind the goals, which were cheaper seats, as our budgets were limited.
After 90 minutes, halfway through the window, and 200 re-dials, I could wait no longer. The ticket prices were getting higher, and the chances of finding eight seats together were reducing. I joined the walkers, my pet name for people who can walk as compared to those who use a wheelchair, and I booked online. The location of the seats was in the grandstand, up the stairs. Due to the inability to book accessible seating online, I could not sit with my friends, and the delay increased the cost of the tickets. Cheaper tickets were no longer available. In addition, Ticketek charged me for free ticket.
Violation of the DDA (Disability Discrimination Act 1992)
Ticketek was in violation of the Disability Discrimination Act 1992. Paraphrasing the DDA in one sentence … 'A person with a disability should be given similar access as compared to individuals without a disability unless it would cost too much to implement a solution'. I should not have to ring the Ticketek special needs hotline. If other people can book online so should I.
I had similar problems booking tickets online with Qantas, Hoyts, and Toga Far East Hotels. After contacting all companies, and giving them a chance to implement a solution, only the hotel chain agreed to do so. The rest, including Ticketek, chose to continue to violate the DDA.
Complaining to the Australian Human Rights Commission
I complained to the Australian Human Rights Commission, and they provided conciliation services between the parties. The commission has little power, and companies could continue to violate the DDA. The person putting in the complaint, typically an individual with a disability, would need to take the case to the Federal Court. It would take much time and effort, and cost tens of thousands of dollars in legal fees. I didn't see the point in having a DDA and a human rights commission when they cannot enforce the DDA.
Tweeting is a great way of getting noticed
I contacted Anna Tree, the campaign manager of Dignity Party, the party that helps people with disabilities, and other disadvantaged groups. Anna tweeted the problem to Ticketek, and immediately Ticketek wanted to know the details, and how they could help. I told them to modify their online booking system, and include safeguards to prevent people that do not have accessible seating requirements, from booking the tickets. Without the safeguard, the situation would get worse. Apparently, they are working on a solution. They refunded my carer seat.
I asked my wheelchair friends about their success in calling the Ticketek Accessible Needs hotline. They took between 2.5 and 4 hours to get tickets by continually redialling Ticketek. Some didn't get through. All my walking friends got tickets and only waited up to 15 minutes for the online system to respond.
Radio Interview
The next day Anna arranged an interview on ABC 891 radio, as Dignity Party's leader, Kelly Vincent, was on leave. The interview can be read and listened to here.
I continue to contact organisations that do not allow fans with accessible seating requests to book online and encourage them to do the right thing. It is 2017.
Click here for another example of an organisation violating the DDA.